Students who participate in the sales concentration take challenging courses that focus on both theory and action learning, which enhances their understanding of the sales process. The sales concentration consists of four key learning experiences:
    Professional Selling
    Sales and Sales Management
    Directed Study in Sales
    Sales Internships
The Class Descriptions Are:
Professional Selling
This class teaches the basics of the selling profession and introduces students to action learning in sales role play presentations, corporate sales presentations and writing a sales letter.

Sales and Sales Management
This class teaches sales force recruiting, training and management, sales budgeting and forecasting, and territory management. Case studies are included.

Directed Study in Sales
This class includes three components that take students to the next level of understanding the intricacies of selling, including the use of technology for increased productivity, prospecting and developing specific account strategies.

Sales Internships
The final learning experience is an internship in the sales profession, which reinforces the concepts learned in the classroom and provides real-world experience. For more information on Internships, click here.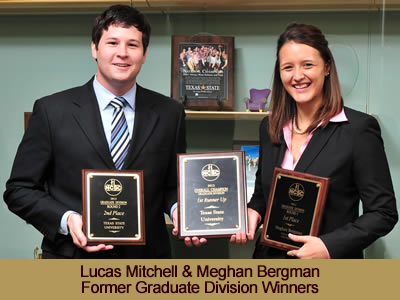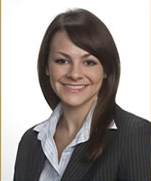 Going to the National Collegiate Sales Competition taught me the skills that I will be able to carry forward in both my professional & personal life. The Texas State Professional Selling experience granted me a unique exposure to executives & emerging business leaders that would have been impossible to access otherwise.
-Angela Bartero